Are you searching for a professional Cooper City Plumber that you can count on? The team at Terrano Plumbing and Remodeling is only a click or call away, and delighted to assist with your plumbing or remodeling needs. Stop your search for a plumber near you, and trust that you are in the hands of the industry's best with Terrano Plumbing and Remodeling.
Leaky pipes, overflowing toilets and other plumbing related issues are our specialty. Our expert team is efficient, timely, responsive and professional, and our customer satisfaction is unmatched. Let Terrano Plumbing and Restoration take the stress out of your plumbing mess.
Terrano Plumbing and Remodeling is a family owned and operated business located in South Florida, that offers full service plumbing, bathroom remodeling, and kitchen remodeling to our satisfied clients. We are fully licensed and insured, and our professionals are the most educated and talented professionals in the industry. Why pay top prices for unqualified plumbers and remodelers? Deal with a true professional, call us at 561-477-3197 or contact us today. We are here for your emergency plumbing, general plumbing work and remodeling needs.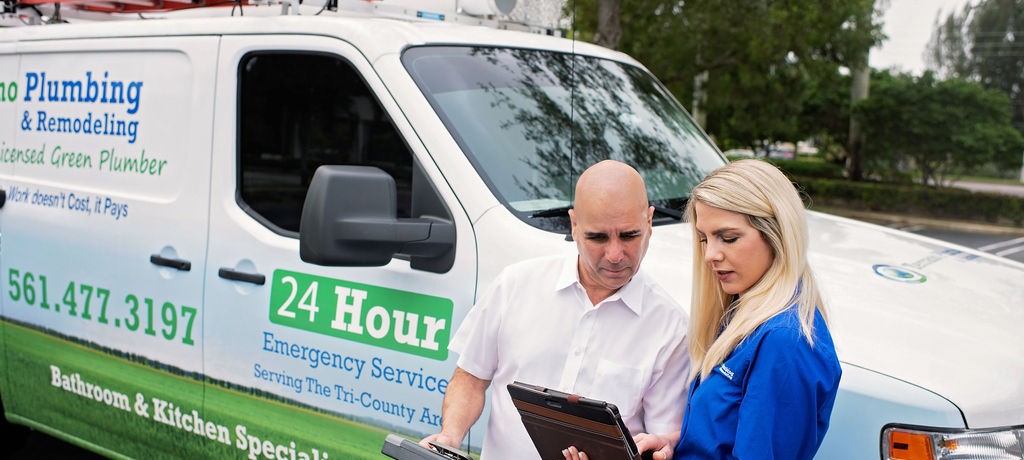 As South Florida`s 1st Licensed Green Plumber, we are proud to promote sustainable plumbing solutions that focus on eco-friendly materials to minimize our environmental footprint. We are founding members of the Green Plumbers USA licensing program, and we endeavor to raise the bar on green plumbing awareness throughout South Florida and its surrounding counties (Broward, Palm Beach) in every aspect of our business and work.
We offer a variety of plumbing services in the Cooper City area:
REQUEST PLUMBING SERVICE IN COOPER CITY NOW!
Why Choose Terrano Plumbing & Remodeling?
When you work with Terrano Plumbing and Remodeling, you are placing your trust in the best hands. Our capable team is highly trained and experienced, and our attention to detail and customer satisfaction is incomparable.
4.8 Stars on Google
A+ Rated BBB
Angles List Super Service Award Winner 5 Years In a Row
Serving the Cooper City community since 1994
Full Service Plumbing & Remodeling
Available For Emergency Plumbing Services 24/7
New Customers Save $25 on their 1st Service Call!
What Do Our Customers Say About Us?
100% Customer Satisfaction
To ensure 100% customer satisfaction for all Cooper City customers, our highly gifted and professionally trained staff of specialists and technicians undergo constant training, staying on the cutting edge of industry trends and promise the most cost-effective and efficient solutions that have proven tried-and-true countless times.
Our mission is to provide the best service experience possible from the industry's most sought-after professionals. Customer satisfaction on every job performed is our company's primary goal, and combined with our environmentally friendly products, Terrano Plumbing and Remodeling will not disappoint.
Call us at 561-477-3197 or click below to learn more today!