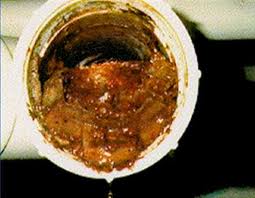 Terrano Plumbing and Remodeling is your sewer and drain cleaning specialist.
Sewer & Drain Cleaning
If your drains handled clear water only, they'd work great all the time. However, your household drains are required to deal with soap, grease, hair, dirt and all sorts of items that can clog them up. At Terrano Plumbing and Remodeling,our professionals have the training and tools to handle any kind of drain cleaning challenge to get all your drains cleaned and working properly.
Sluggish Drains
Water should drain immediately when you're showering and in just a few minutes after a bath. If it's draining slowly, your tub or shower trap and drainpipe is probably clogged with soap and hair. Toothpaste, soap and grime can lead to slow draining and clogging in your sinks. If you lose a piece of jewelry down the sink drain, don't run any more water. Contact Terrano Plumbing and Remodeling your Licensed Drain Cleaning Professional!
Sewer Problems
All your household drains lead into your main sewer line, which connects to a city sewer line or septic tank. The clogging culprit here is usually water-seeking roots that can actually break through the line and clog the drain. Tree roots are usually the prime suspect when it comes to sewer line damage, but your sewer line can become clogged or broken a number of ways. Objects can find their way into the line and become lodged. Ground shifting or improper installation can also lead to sewer line misalignment. General deterioration can cause a sewer line to fail.
Sewer Jetting
An industrial sized jet machine can produce pressure up to 5000 psi. This pressure is fully adjustable and can clean pipes from 2 inches to 8 inches. So if you want more information or service, contact Terrano Plumbing and Remodeling for all your sewer and drain cleaning needs!