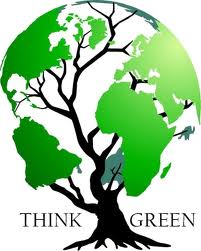 Terrano Plumbing and Remodeling is Your Green Energy Leader.
Sales & Installation of Green Energy Products
Terrano Plumbing and Remodeling views environmental stewardship as one of our main responsibilities. Being South Florida`s 1st Licensed Green Plumber we have taken the initiative to move forward with energy conservation in our profession. We find Green plumbing solutions that enable our company and our clients to minimize risk to the environment. We are committed to educating our clients with all the energy new products that are on the market that will save them $$$ and the environment. We are ready to serve you!
Green Plumbing
We all like to save money. If we can save money while benefiting the environment, then all the better! Plumbing is an area where you can reap huge savings by paying a bit more up front for water and energy efficient appliances and fixtures. Your fixtures may be serving you well at the moment, but if you're in need of a replacement, look into other efficient alternatives for everything from Tankless Water Heaters to High Efficiency Toilets. Below are some energy efficient products that are available to our clients.
Contact your licensed Green professional at Terrano Plumbing and Remodeling to assist in your replacement of your new energy efficient products such as:
Gray Water Systems
Rain Water Harvest Systems
Low Flow Shower Heads
Solar Thermal Products
Water Sense Faucets