When you contact Terrano Plumbing and Remodeling you are placing your needs in the most capable hands in the industry. Our dependable technicians are happy to help our Plantation residents with their plumbing, restoration and remodeling needs. The best part is that our work is backed by a quality job that exceeds industry standards.
Terrano Plumbing and Remodeling is a family owned business located in South Florida. We offer full service plumbing, bathroom remodeling, and kitchen remodeling to our clients, while maintaining safety, quality and assurance in each and every step of the process. We are fully licensed and insured, and our specialists are the most knowledgeable and talented professionals in the industry. Why pay top prices for inexpert plumbers and remodelers? Deal with a true professional, call us at 561-477-3197 or contact us today for a job that you can take pride in without overpaying.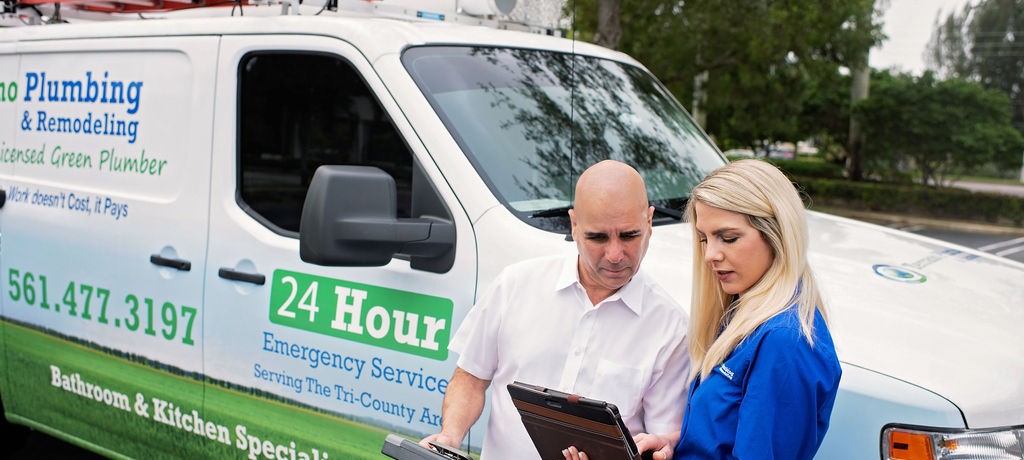 As South Florida`s 1st Licensed Green Plumber, we are proud to endorse sustainable plumbing solutions that positively impact our environmental footprint, as well as the public health. Terrano Plumbing and Remodeling is a founding member of the Green Plumbers USA licensing program. We continually create higher standards on green plumbing awareness throughout South Florida and its surrounding counties (Broward, Palm Beach). Our industry professionals are leaders in the pioneering program that results in energy and water savings for consumers and businesses throughout the nation.
We offer a variety of plumbing services in the Plantation area:
REQUEST PLUMBING SERVICE IN PLANTATION NOW!
Why Choose Terrano Plumbing & Remodeling?
When you work with Terrano Plumbing and Remodeling, you are choosing to work with the most sought-after professionals in the industry. Our attention to detail and commitment to our customers is unrivaled and backed by our promise of customer satisfaction and peace of mind.
4.8 Stars on Google
A+ Rated BBB
Angles List Super Service Award Winner 5 Years In a Row
Serving the Plantation community since 1994
Full Service Plumbing & Remodeling
Available For Emergency Plumbing Services 24/7
New Customers Save $25 on their 1st Service Call!
What Do Our Customers Say About Us?
100% Customer Satisfaction
To ensure 100% customer satisfaction for our Plantation customers, our reliable and professionally trained staff partakes in ongoing training to stay on the cusp of the industry's cost-saving, eco-friendly and advanced technology.
Our mission is to provide the very best service available. From the highest-level trained staff to offering the most ecologically friendly products available, we strive to be on time, and to leave your house in better condition than when we arrived. Customer satisfaction on every job performed is our company's primary goal, and we want you to feel like part of the Terrano family.
Call us at 561-477-3197 or click below to learn more today!