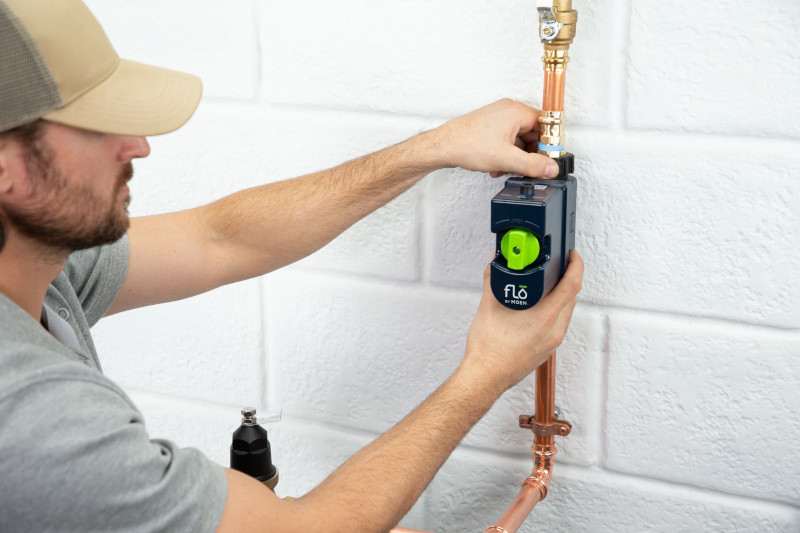 Did You Know?
The average homeowner doesn't think twice about having a smoke alarm or burglar alarm. But did you know water damage is 5x more likely than theft, and 6x more likely than fire?
Each year, more than 2.5 million homeowners experience water damage.
Water leaks from U.S. homes can exceed 1 trillion gallons in a year. That's equal to the annual water use of LA, Miami, and Chicago combined.
13% of household water is lost due to leaks. These are often leaks that are hiding behind walls or foundations and are unnoticeable to the human eye.
Upon the installation of a Flo by Moen Smart Water Shutoff, about 50% of leaks are detected in homes immediately.
Why you need Flo by Moen Smart Water Shutoff?
Backed by years of research and development, and with the help of advances in technology, Flo by Moen detects and stops leaks. This smart water security system monitors everything from your toilet, to your showers and faucets, and all the pipes in between leaving no surprises for you. With this system in place, you won't have to worry about that dreaded surprise on your water bill, and you can enjoy that well-earned vacation worry-free.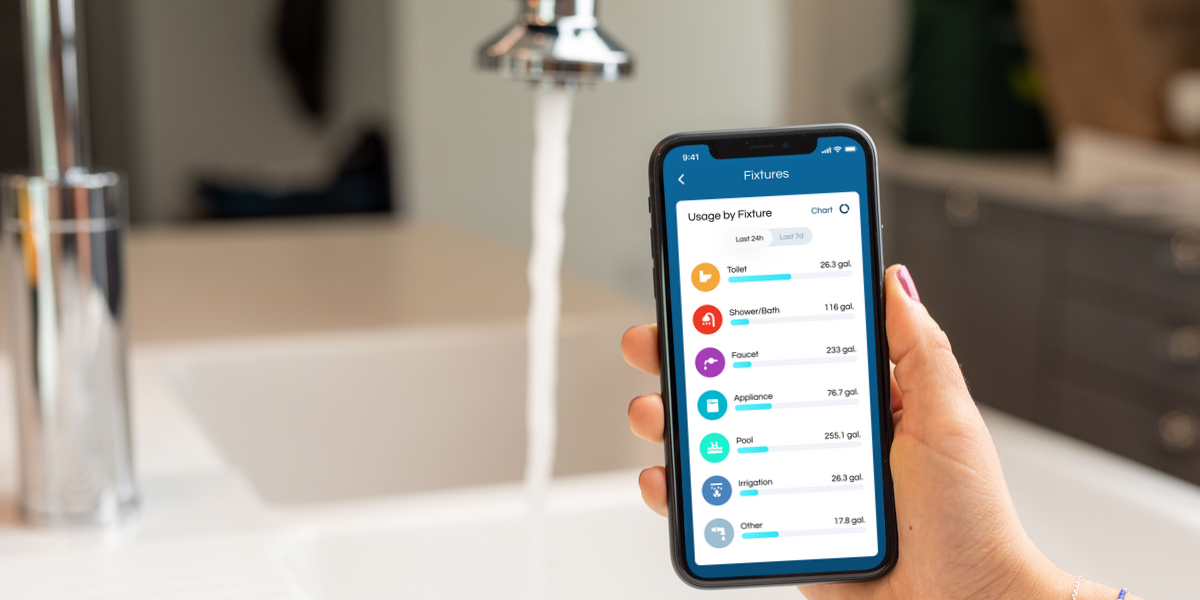 HOW IT WORKS
Flo by Moen is installed on the main water line to your home. Since it is installed "in-line", the Smart Water Shutoff can monitor all water traveling into the home. The Smart Water Shutoff contains three sensors that actively monitor flow, temperature and pressure. Combined with smart algorithms, these sensors detect leaks when they start, and protect your home and your wallet.
The Flo by Moen Smart Water Shutoff is the industry-leading leak detection and water monitoring device for your home. Installed on the main water supply line, one device helps protect the entire home from water damage and leaks.
The Smart Water Shutoff continuously monitors your home's water pressure, flow rate, and temperature. Using our MicroLeak™ technology, the Shutoff runs daily Health Tests to identify any small leaks behind your walls, down to a drop per minute.
Supported by FloSense™ proprietary feedback AI, the Shutoff learns the unique water footprint of your home to better identify water usage irregularities and inconsistencies.
With the free Flo by Moen App, you can track the health of your home's plumbing at any time by monitoring the home's water pressure, temperature, and flow rate. You can even remotely control your home's water, receive alerts if vulnerabilities are detected, view your water usage, set conservation goals, and more.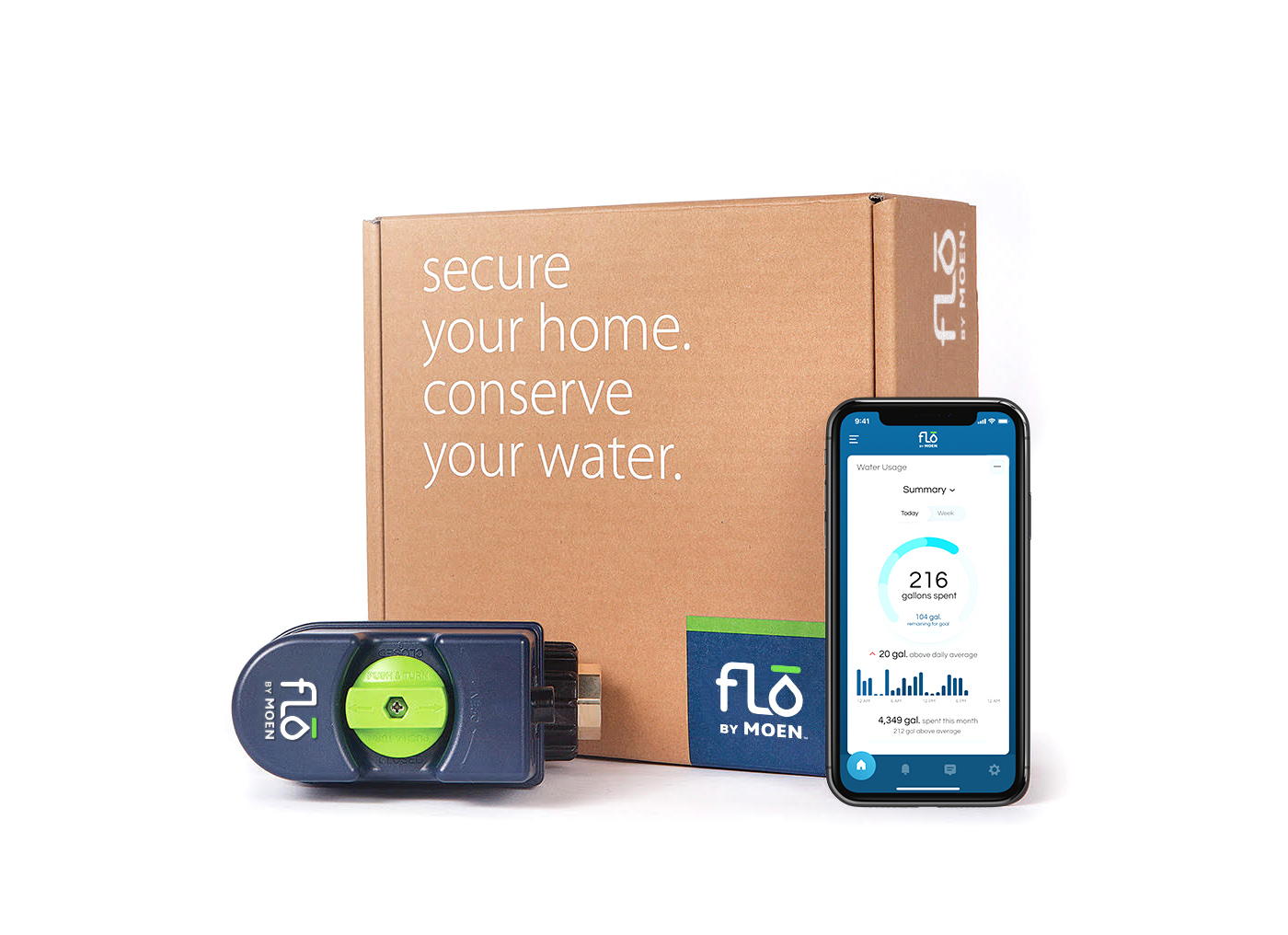 AROUND THE CLOCK PROTECTION
Flo by Moen works around the clock to protect your home. Each night, Flo runs a health test on your system, testing for leaks anywhere in your home. The Smart Water Shutoff detects leaks as early as one drop per minute, which would allow you to find a leak way before problems such as water damage, mold, or even a high-water bill arise.
24/7 Monitoring: Whether you're home or away, the Flo by Moen Smart Water Shutoff is constantly monitoring your home, detecting leaks of all sizes.
Daily Health Tests: The Smart Shutoff runs daily Health Tests to ensure that your home is leak-free. Using MicroLeak technology, the device catches pinhole leaks up to a drop per minute, so you can fix smaller issues before they turn into greater ones.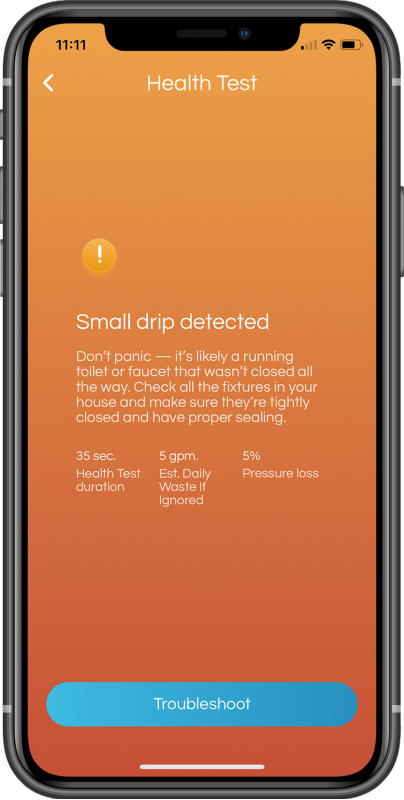 YOU ARE IN CONTROL
With your smartphone, you are in complete control of your Flo smart system by using the Flo by Moen app. From here you can receive alerts and take action by turning on and off your water from anywhere. You can also view your water consumption and even contact a plumber. You can also rest assured knowing that Flo can automatically shut off your water for you in the event of something catastrophic.
Alerts, Diagnostics & Smartphone Control: If the Flo by Moen Smart Water Shutoff detects an issue with your home's plumbing, receive alerts in real-time from your Flo by Moen App.
Remote & Automatic Water Shutoff: If a catastrophic water event is detected, the Smart Water Shutoff will automatically turn off your home's water in order to help prevent water damage. Also, control your home's water remotely through the app.
Call the Professionals at Terrano Plumbing & Remodeling, a FLO BY Moen Verified Installer, for installation of this product and have peace of mind at "home or away" and everyday.